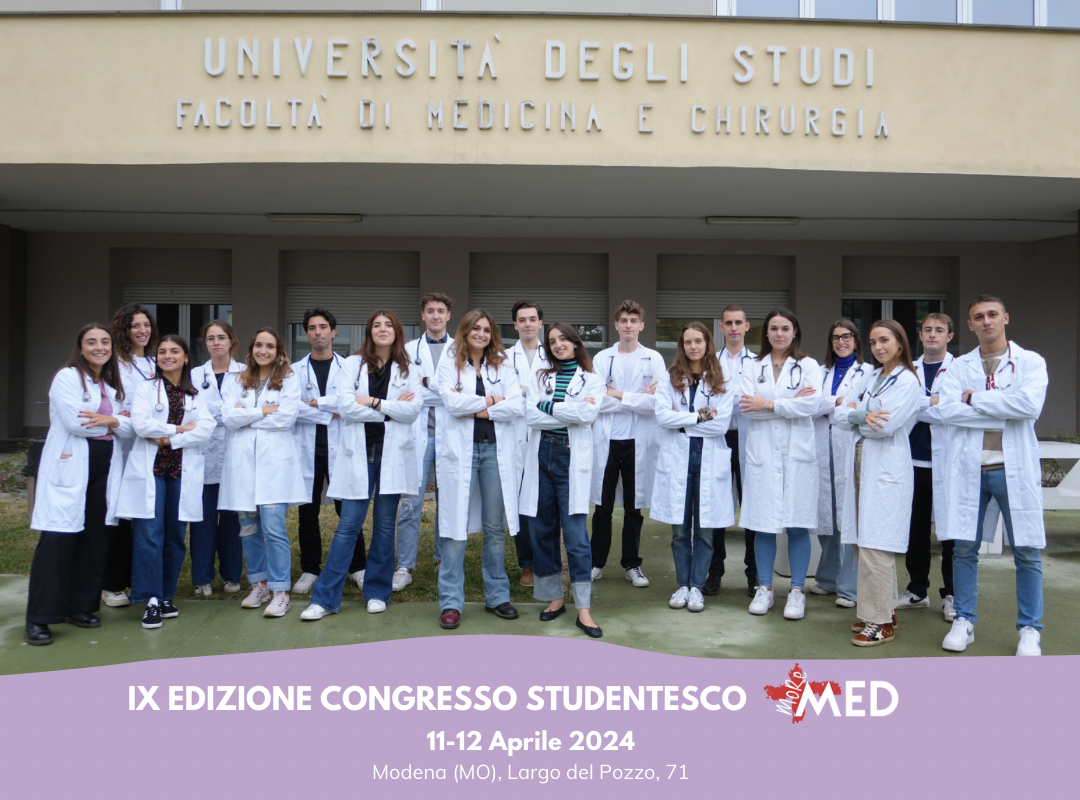 Organising Committee
The Organising Committee for the VIII Edition of the MoReMED Student Congress deals with all the proposals, technical aspects and work-related issues involved with the Congress itself. Made up of 18 students who are studying towards a Master's degree in Medicine and Surgery at the University of Modena and Reggio Emilia, the committee's task is to coordinate and organise the Congress down to the last detail. The committee is supported by a Secretariat of Teachers who provide help for the event, ensuring that it is of the right calibre.

VII Edition Organizing Committee

President
Ilaria Gilioli
Vice-President
Gilda Cavicchi

COMMITTEE'S AREAS
Social Area
Representative: Claudia Nicosia
Members: Laura Sicilia, Giuseppe Ciampi, Elisabetta Amari
Sponsor Area
Representative: Martina Mercati
Members: Olimpia Pasino, Beatrice Donini, Benedetta Nanni, Salvo Amerini
Logistic Area
Representative: Pietro Zauli Sajani
Members: Federica Torrenti, Cristian Paganelli, Laura Leonardi
Internal Communications and Patronage Area:
Representative: Laura Pagliani
Members: Bryan Lelli, Emiliano Schiatti, Giorgia Sassatelli, Matteo Basiricò

Past President: Benedetta Nanni

Scientific Secretariat
The Scientific Secretariat of the MoReMED Student Congress provides a quality guarantee and oversees the Congress from a scientific point of view. It is made up of professors from the Faculty of Medicine and Surgery at the University of Modena and Reggio Emilia:
Prof. Antonello Pietrangelo,
Prof. Alexis Grande.
The Scientific Secretariat appoints the Selection Committee, which evaluates the submitted abstracts and selects the work to be exhibited at the Congress. Selection Committee members: Prof. Alexis Grande,
Prof. Alessandro Stefani,
Prof.ssa Chiara Mussi.
The Scientific Secretariat also appoints the Evaluation Committees that assess the work presented at the Congress, based on different criteria (how clear the presentation is, how effectively the message is delivered and the level of scientific rigour).