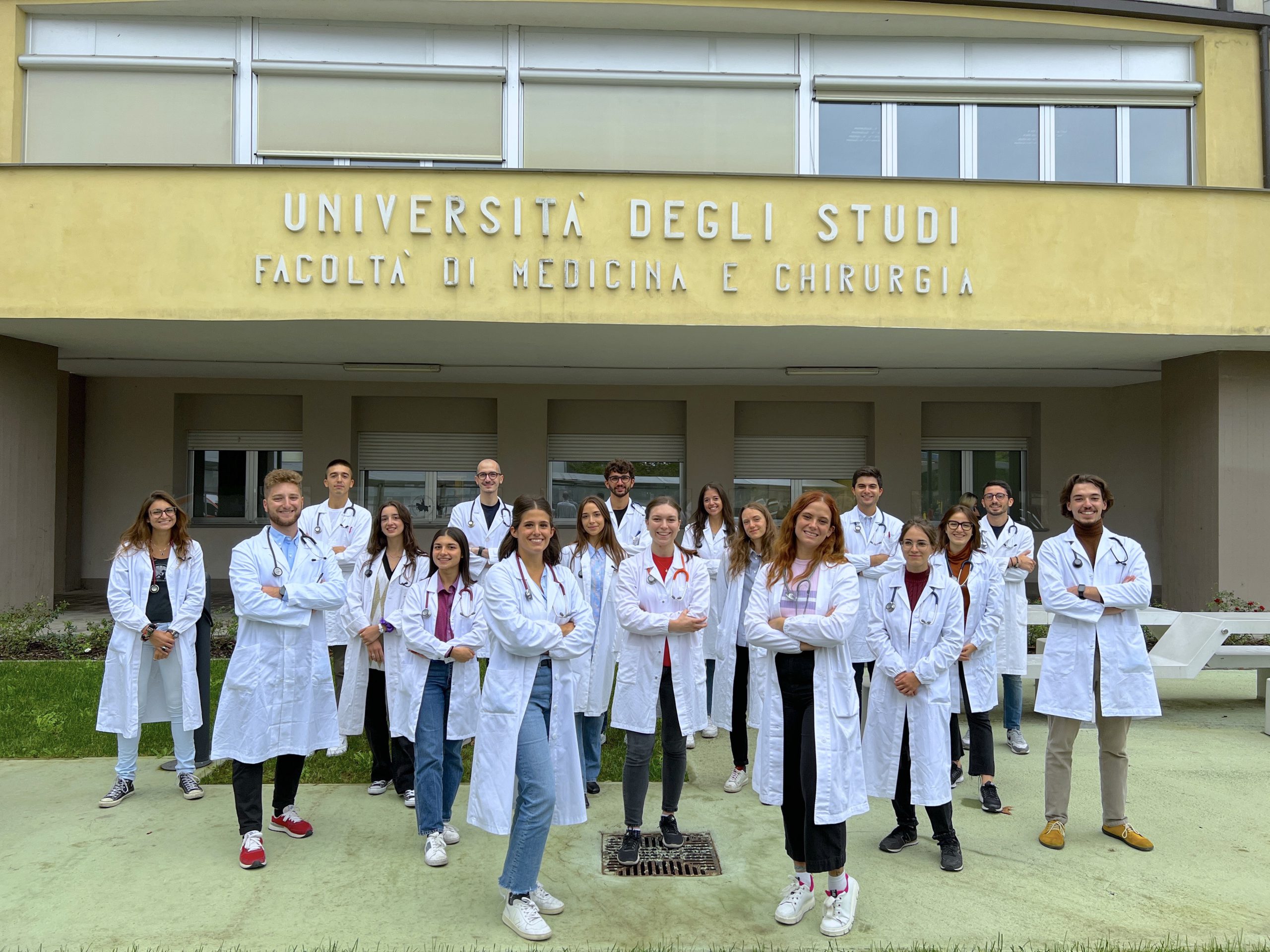 VII EDITION – HYBRID EDITION
The VII edition of the MoReMED Student Congress will be held on Thursday 7th and Friday 8th April 2022. Due to the COVID-19 pandemic, the congress has been converted into a hybrid event, where participants can attend both in person and via web. With regard to this new format, we're working hard to ensure that students-exhibitors and attendees can make the most of all the opportunities that this Congress has always guaranteed.
A unique Project
First launched in 2015, this project still represents an exclusive event on the Italian university scene, being entirely organised by students for students.
Over the years, the event has attracted increasing numbers of participants. Over 1,000 students from universities all over Italy attended the IV Edition, held on 9 and 10 April 2019, after the Congress was expanded to a national scale. This is of course not counting the numerous interactions on social media and connections via streaming.
The aim of the MoReMED Student Congress is to offer medical students the opportunity to share information with their peers, moving beyond being merely users of scientific research. The congress broadens the topics covered by the study programme for the Medicine and Surgery degree course, encouraging students to develop skills to independently research scientific sources, their ability to work as part of a team, their presentation skills as well as the ability to effectively communicate scientifically reliable and proven information.
The MoReMED Student Congress is a project designed for all students in the bio-medical-health field. Students on the following degree courses may actively take part in the event: Medicine and Surgery, Dentistry and Dental Prosthetics, Health Professions, Pharmacy and Pharmaceutical Chemistry and Technology, Medical Biotechnology and Experimental and Applied Biology.
For more information, please refer to our rules.
The VII Edition
Are you interested in supporting the event? Please contact us by writing to the following e-mail address: sponsor.moremed@unimore.it